You can start having your own experience by going for a Kilimanjaro Trekking because it will teach you a lot of life lessons on the way that will change you forever. After going through the climb, you will come out as more courageous, fit, tolerant and yearning for some more trips like that.
Climbing Kilimanjaro is one of the most exciting things that you will ever do in your lifetime. It is the climb that will be both challenging as well as rewarding at the same time. Anyway, all those people who are adventure seekers only go for treks like Kilimanjaro. If you are one of them then you too are welcome aboard.
Now, here is what the great mountain is going to teach you throughout the climb:-
Respect Nature
By living an urbanized lifestyle, we have completed forgotten the fact that we depend so much on nature and it is the one that has set rules for us. Hence while going for Mountain Trekking Tanzania on a natural structure like Kilimanjaro, you will have to play by its rules. In a situation like this, you have to adapt in order to survive. Fighting such a condition will really make matters worse for you.
Patience
All those people who are going for Mount Kilimanjaro Climbing must have a high level of patience and endurance because you will apparently reach a point that will approximately tear & break you down by making you extremely hungry, sleepy, and cold and that might also include sunburns & frostbites. Even after facing so much of odds, if you can still carry forward with an extreme level of tolerance then you can make it up to the Uhuru peak.
Never Waste Food
For staying unstoppable during the entire time of Kilimanjaro Trekking you have to eat plenty of food and if you are not able to eat anymore then please pack it up for future use but don't waste the food because it is the only form of fuel that will give you energy for moving forward on the mountain until you reach the Uhuru peak and come back downwards.
Pole-Pole (Slowly-Slowly)
This is one of the most important lessons to learn while climbing on the mountain using Kilimanjaro Climbing Routes. You have to go really slow while climbing the mountain. Your body needs excessive amounts of energy to push forward. Hence by going slow, you are saving up energy for the stamina needed to go up. So if you are a rookie, we will suggest you to go slow otherwise you have to take the fall.
You Can Enjoy Without The Technology
You can enjoy the climb without using technology. It is quite possible that your technology-based gadgets might not work in such high altitudes and most of them are certainly are going to breakdown. In such a case, it will be better to enjoy the exotic views surrounding the mountain. If they are really very important for you to use then make sure to have a backup option such as packing them in a bunch of socks or bags.
Celebrate Your Victory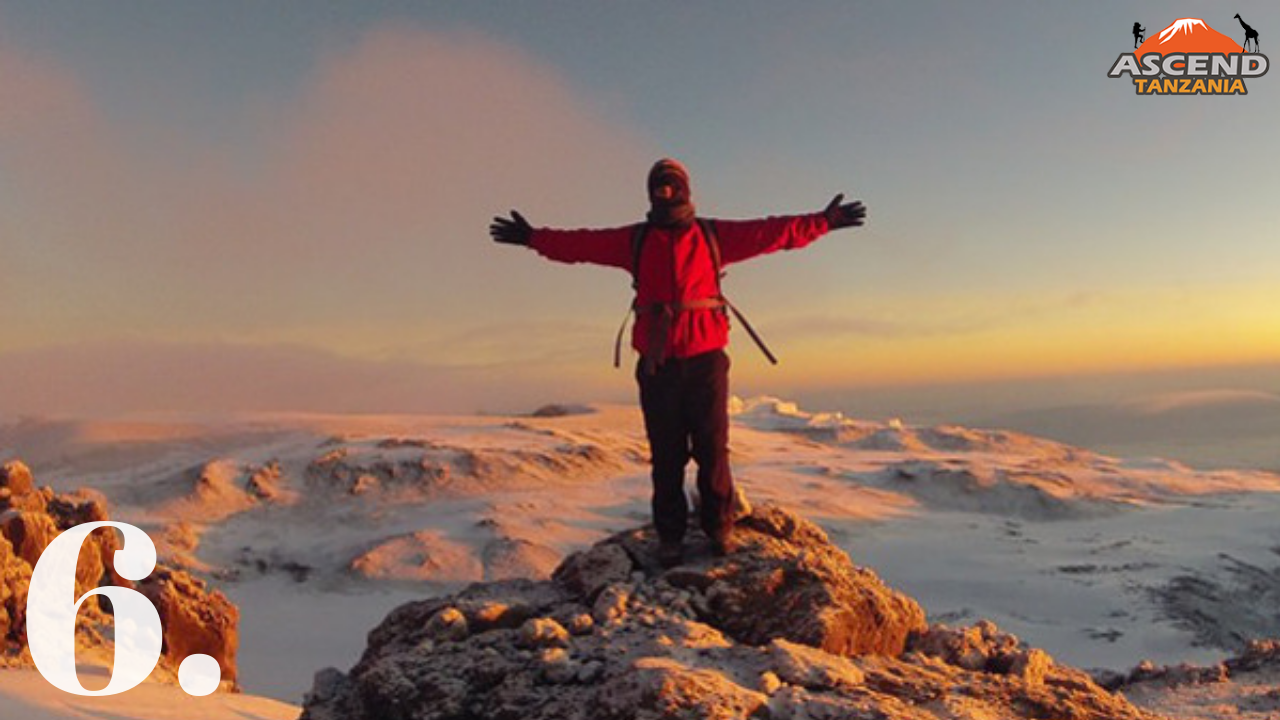 Everyone knows that Mount Kilimanjaro Climbing will possess numerous challenges. All those who are completing a challenge must celebrate their victory. Yes, after reaching a milestone, you must celebrate your victory. It doesn't matter, if the victory is big or small, celebrating every success will work as a big morale booster that will ultimately propel you to the mountain peak.
Be Grateful To People Around You
While coming here for Mount Kilimanjaro, be grateful for having clean water, food, education, and house because you will gradually come to acknowledge that you have more than what the rest of the world possess especially the people of Tanzania. So thank your god.
With the end of Kilimanjaro Trekking, you will be wiser, smarter and more experienced than all your friends back home. Believe me, Mt. Kilimanjaro can be a great teacher if you give it a chance. To know more about Kilimanjaro, rented gears, packages, clothes & medications, please visit us @ https://ascendtanzania.com/. You will not be disappointed.
Our blogs will give you a detailed insight of reaching Kilimanjaro national park as well as the tools necessary for hiking it. Just visit our blog section @ https://ascendtanzania.com/blog/ to figure out more.